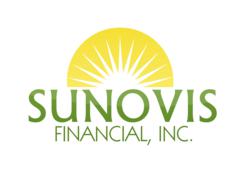 San Francisco, California (PRWEB) October 04, 2012
Gallup, the research, consulting and reporting group, has released seasonally unadjusted U.S. unemployment figures of 7.9% as of mid September. This is a decrease of 0.2% from the August figures and is the lowest number recorded by Gallup since they began collecting unemployment data in January 2010. The data shows a significant downtrend from last years September reading of 8.6% unemployment in the U.S.
Survey results are based on 30,000 interviews conducted via landline and cell phone from August 16, 2012 through September 15, 2012. Assuming the figures maintain themselves at this level, this would be the lowest unemployment figure collected by Gallup since they began tracking unemployment levels in January 2010. The previous low was 8.0% which was recorded in June of 2012.
The Gallup results also go on to state that the number of part time employees looking for full time work has dropped by 0.4% from August to September and is now at a low of 8.6%. This level has not been seen since November 2010, when the reading was at 8.4%. Perhaps even more telling is the fact that the number was 9.7% in September of last year. The fact that the part time employees looking for work number is dropping is encouraging as it often suggests that many people are becoming fully employed; an excellent sign for the U.S. economy overall.
The implications of these improved employment numbers may be that the economy is recovering, albeit slowly. On the other hand, it should be noted that at least part of the September improvement can be attributed to seasonal hiring for Halloween. Halloween is now one of the major sales periods for U.S. retailers, and with the lead up to the Christmas holidays retailers often begin hiring in September. To be honest, when you consider the 0.2% seasonal adjustment that the government applied in September 2011, it could be said that all of this years September improvement is seasonally related.
Also consider that Gallup reported unemployment rate has been hovering between 7.9% and 8.2% since May. This shows a flat job market, with no real improvement. Even so, it is promising to see a new low in the unemployment number.
Another possibility for the drop in unemployment is the number of workers who have chosen to take themselves out of the job market and pursue entrepreneurship instead. New small businesses are popping up at an increasing rate, despite the fact that bank lending has been extremely weak over the past 4 years, and is showing no tendency to improve soon.
Companies who specialize in small business lending, such as Sunovis Financial, can attest to the fact that small business in America is seeing some growth, despite the difficulty in securing capital. In fact, Sunovis Financial was created to specifically address the issue of capital attraction for small businesses and borrowers in the U.S. The Sunovis slogan says it all Doing the right things for the right reasons for a better future. With companies like this in the forefront, expect small business to continue to grow, and unemployment in the U.S. to continue to shrink.