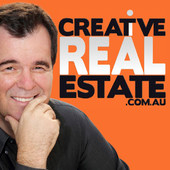 (PRWEB) April 30, 2014
A recent podcast produced by Australian property investment specialist, Rick Otton revealed an alternative strategy for homeowners considering filing bankruptcy.
"Home owners are being forced to abandon their properties and declare bankruptcy as they can no longer carry their debt," said Mr. Otton. "I hear stories every day of homeowners walking away from their homes and declaring bankruptcy and I am thinking 'No, no, no'. Quite often, if we look at debts associated with a house it is far easier to just give the debt to somebody else. There's always a paperwork system that says, 'I'm not going to make payments on my property but this person will.'"
Mr. Otton believes this is not only prudent for homeowners but also provides opportunities for buyers as well.
Mr. Otton knows that it is difficult for homeowners who find themselves in this position as they are often led to believe they have no other choice than to file for bankruptcy.
"I can understand how maybe the lawyers say, 'File bankruptcy,' because there are big fees and charges in it for them. However, it's a really bad model for the homeowners – who might think that filing for bankruptcy to make all their problems go away. But their problems go away just as fast if someone else takes over their debt, and it allows someone else to benefit from an otherwise unpleasant circumstance."
What concerns Mr. Otton is that many people do not realise what bankruptcy actually means to them. In his podcast he explained the problems.
"Filing bankruptcy is bad because it might not just be on your credit for five to seven years – you are on the bankruptcy register forever."
Mr. Otton has urged homeowners to realise that bankruptcy is not their only option, and that they should instead look for someone to take over their debt and buy their house – without any implications to their credit record.
"If you do it this way it can happen very quickly. The solicitors put the paperwork together and the payments move from you to the new owners," explained Mr. Otton. "Let somebody else get the benefit of owning the home. They'll look after the payments and benefit from any future capital growth."
In the podcast Mr. Otton revealed how people are always asking him how they can avoid bankruptcy and defaults. "If you've got a loan that you can't pay, don't file for bankruptcy, get someone else to take over your debt and ownership of your asset. You may no longer want the loan, but there are a lot of people who do."
Mr. Otton sees the situation as a two way street where those in debt can be freed of their burdens while those who are looking for a home can take on the debt without the need to put up money up front, or apply to the banks for a new home loan.
A free copy of the transcript from the podcast is available at creativerealestate.com.au.
Australian property investment specialist, Rick Otton, has been developing, sharing and teaching his innovative real estate strategies for over 20 years. As the founder and CEO of We Buy Houses, which operates in the US, UK, Australia and New Zealand he is known for introducing cutting-edge techniques that have enabled previously disenfranchised people to get out of the rental cycle and into their own homes.
His innovative low-risk, high-reward approach to Australian real estate investing has been featured in a variety of television programs and magazines, including Today Tonight, A Current Affair and Australian Property Investor. His real estate book, published in 2012, ''How To Buy A House For A Dollar', voted by Money Magazine and Dymocks Book stores as one of the Top 10 Most Popular Finance Titles for 2013.
As well as conducting free seminars, workshops and conferences in the UK and Australia, Mr. Otton regularly loads free podcasts to his iTunes channel, Creative Real Estate. In these he shares examples of real transactions, and often has his students as 'guests' who discuss the different ways they apply his teachings to their own clients.
These podcasts can be accessed, at no charge, at CreativeRealEstate.com.au.
Find More Avoid Bankruptcy Press Releases