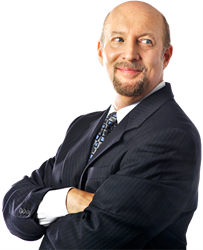 Queens, NY (PRWEB) October 31, 2014
When filing for bankruptcy,the means test reviews a person's income and expenses and determines if he or she is eligible to file for Chapter 7 consumer bankruptcy. The means test is a very important part of the bankruptcy process in New York. And the process is undergoing some changes after the U.S. Census Bureau released their findings on median income for individuals and families. Based on this new research, the median income that New Yorkers use rose, which can affect people's chances of qualifying for bankruptcy relief.
For people in New York who want to file for bankruptcy, the median income figure is now $ 48,840 for a single filer and $ 71,706 for a family of three. Complete information can be found on the U.S. Trustee Program Department of Justice website. Families larger than four need to add $ 8,100 per person onto the four-person figure. "This new information is important to share with clients and those looking to file for Chapter 7 personal bankruptcy, " says Mr. Feinstein. "It's also a good opportunity to share information about what the means test is and how it plays a role in the bankruptcy process."
The means test helps determine whether or not a person can repay a certain amount of debt to creditors. If a person can pay those debts, he is no longer eligible for Chapter 7 bankruptcy and should file for Chapter 13 bankruptcy. However, if a person makes less money than the median income for their family size in New York, he does not have to take the means test at all. As long as that person meets the other criteria for Chapter 7 bankruptcy he is a good candidate.
If someone's income falls above the median amount, he can complete the means test to see whether or not he still qualifies for Chapter 7 bankruptcy. This involves adding all monthly expenses and determining whether there is enough disposable income left over to pay off a certain percentage of unsecured debts. Mr. Feinstein adds, "The means test involves uncovering a lot of financial information, along with understanding what IRS-approved allowances you can enter. It's important to be knowledgeable about your exact monthly expenses so that the means test can be a true reflection of your financial state."
So for those looking to file for bankruptcy in New York on or after November 1, 2014, Mr. Feinstein reminds them to use the most up-to-date information. This can help prevent errors when filing a petition and get people the relief they need faster.
The Law Offices of Bruce Feinstein, Esq. has nearly two decades of experience in bankruptcy law, helping clients and families resolve their issues and move forward with their lives. Visit bfeinsteinesq.com for more information or call (718) 514-9770 to reach the New York office.

###