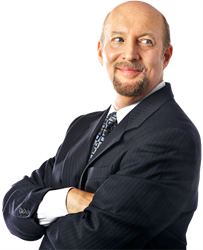 Queens, NY (PRWEB) November 29, 2014
The process of filing for Chapter 7 or Chapter 13 bankruptcy includes filling out many forms that are then filed with the bankruptcy court, such as a petition for bankruptcy and various schedules that detail a person's finances. As the country's financial climate changes, so do elements of the bankruptcy process. So for the past several years the Judicial Conference Advisory Committees on Appellate, Bankruptcy, Civil, and Criminal Rules reviewed the bankruptcy filing forms and proposed changes in order to make them easier to understand. This project, called the Forms Modernization project, resulted in changes to several bankruptcy forms, which will go into effect starting December 1, 2014. Bruce Feinstein, Esq., a bankruptcy attorney in Queens, New York, spoke recently about these changes and the impact they will have on people filing for bankruptcy in New York.
One document to be changed is the application to the pay the bankruptcy filing fee in installments. The updated form removes references to filing fee amounts with the intention of "generation[ing] more complete and accurate responses," according to the Committee's notes.

Another change occurs on the application to have the Chapter 7 filling fee waived. The filing fee amount is not included on the form, and several other changes were made to make the form more understandable when calculating income. "These changes can be quite helpful for people filing for bankruptcy in New York," says Mr. Feinstein. "Removing superfluous information, and even changing the order or placement of certain lines on a form, can help prevent errors and make these forms more accurate."
The Chapter 7 means test form also underwent revisions. There will now be three forms related to the means test instead of one, although people will not need to fill out all three. One form, the Chapter 7 statement of current monthly income, calculates monthly income based on a person's income for the past six months. It then compares it to the state's [median income based on family size, which also underwent some recent changes. The second form applies to people who do not have to pass the means test to be eligible for Chapter 7 bankruptcy. The third form is for people whose income is above the median income in their state. It is a means test calculator that takes into account a person's income and expenses and determines wither or nor that person can afford to repay creditors. "The changes to the means test forms may seem more complicated, but they should help people determine their eligibility for Chapter 7 bankruptcy with fewer complications based on their financial history and income," says Mr. Feinstein.
As for Chapter 13 payment plans, there is currently one form that determines how long a person's Chapter 13 plan with be. There will soon be two forms related to this topic; one is the Chapter 13 statement of current monthly income and calculation of commitment period. This form will compare a person's income to the median state income; if that amount is below the median amount, the Chapter 13 bankruptcy will last around three years and use the person's expenses to determine disposable income. If the amount is over the state average, a second form will help calculate disposable income.
There are several other smaller changes made to bankruptcy forms, all of which will be available starting December 1, 2014. These forms can be found on the U.S. Court's website under Bankruptcy Forms. "This is the first large modernization of these forms in decades," says Mr. Feinstein. "It's good that the Committee is aiming to make this paperwork more user-friendly, giving people more time to focus on other aspects of their bankruptcy."
The Law Offices of Bruce Feinstein, Esq. has nearly two decades of experience in bankruptcy law, helping clients and families resolve their issues and move forward with their lives. Visit bfeinsteinesq.com for more information or call (718) 514-9770 to reach the New York office.

###
Related Bankruptcy Filing Press Releases