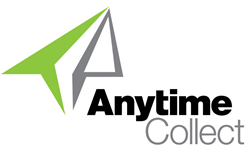 Chardon, Ohio (PRWEB) December 16, 2014
e2b teknologies, publishers of the popular Anytime Collect accounts receivable management software, announced a partnership today with author and industry expert Michelle Dunn to provide businesses with a comprehensive resource kit to help them implement best practices for accounts receivable credit and collections.
"Michelle Dunn is simply an amazing woman," said e2b teknologies President Lynne Henslee. "We're excited to offer her collection letter templates and call scripts for our customers along with personalized consulting services so that she can work with our customers to adapt her proven methodologies to their specific business needs."
Embedded within Anytime Collect, the Dunn Collecting resource kit includes pre-defined collection letter templates and call scripts based on Dunn's award-winning business books and decades of experience working with companies across a variety of industries. It also includes a library of pre-recorded videos, and two hours of one-on-one consulting with Dunn to tailor her best practices to specific business requirements.
"Our partnership with Anytime Collect provides a software platform to help organize credit and collections activities with direct access to the dunning letter and collection templates and call scripts that I've been sharing with businesses for years," said Michelle Dunn. "I couldn't be happier with the partnership and look forward to helping Anytime Collect customers to implement best practices within the context of the Anytime Collect system to gain new efficiencies. It's truly a fantastic partnership that will help our mutual customers to maximize their investment with a tremendous return on investment."
Dunn Collecting is available for new and existing customers of Anytime Collect as an optional module to extend their accounts receivable management software. More information is available on the Anytime Collect website.
About Michelle Dunn

Michelle Dunn is the nation's top expert on credit and debt collection. She has many published books on the subject and over 24 years of experience in the industry. She has written the first textbook on credit and collections for colleges across the nation who have added credit and collections to their curriculum. Michelle started M.A.D. Collection Agency in January 1998 and ran it successfully before selling it 8 years later to write full time. Michelle has been featured in major media outlets and provides accounts receivable consulting services to businesses.
About Anytime Collect

Anytime Collect, published by e2b teknologies (e2btek.com) , is a leading cloud-based accounts receivables management system integrated to leading ERP accounting systems including Intuit QuickBooks, Epicor, Sage ERP, Microsoft Dynamics, and others. Anytime Collect is designed specifically for businesses selling to other businesses on credit terms as opposed to other software designed for credit agencies or business to consumer credit and collections.
Related Credit Debt Press Releases