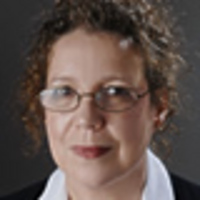 Braintree, Essex (PRWEB) January 25, 2009
Last week's unemployment and mortgage arrears figures, coupled with the recognition that the UK is officially in recession, should prompt people who cannot pay bills if they lose their job, to consider Payment Protection Insurance says PPI lobbyist Sara-Ann Burgess from Burgesses.
According to the Office of National Statistics, unemployment topped 1.92 million between September and November last year and mortgage lending data released by the Financial Services Authority shows there were 340,000 homeowners in mortgage arrears at the end of Q3.

Two consecutive periods of falling economic growth – and the biggest quarter on quarter decline since 1980 – has resulted in the worst recession for a generation.
Sara-Ann comments: "Although these figures are likely to have little impact on those still in a job and able to pay their mortgages and other bills, it does indicate that the recession is deepening, no one is immune from its impact and people must ensure they have a financial safety net in place to protect them from spiraling debts."
Whilst the jobless total is at its highest since September 1997, it doesn't take into account the thousands of redundancies announced from November onwards. The British Chamber of Commerce predicts this figure will rise to 3.1million over the next two years.
Equally, it's been suggested the number of people in mortgage arrears is the 'tip of the iceberg'. Already the figure is 24% higher than 2007 and analysts suggest there will be 200,000 repossessions over the next five years. Shelter says 900,000 homeowners are struggling or falling behind each month with their mortgage payments.
Sara-Ann's concern is that there are measures people can take to help cushion the financial fall-out from redundancy, but few are choosing to protect themselves: "We know very few people are managing to save in this current climate – moneyexpert.com says a third of adults would face financial disaster within two months if they lost their jobs, and half of these would only last a month – so why aren't more buying Payment Protection Insurance?"
PPI pays out a pre-agreed sum every month for up to a year to meet a wide range of financial commitments, should the policyholder lose their income due to unemployment, an accident or sickness. Premiums are calculated per