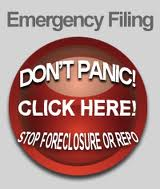 Orange County, CA (PRWEB) September 05, 2013
Wage garnishment is a tough thing to handle and there is very little incentive for a creditor to negotiate removing the garnishment unless the individual is able to pay a substantial lump sum quickly. The law firm of Zhou & Chini has just released a new video to discuss the issue and what the possible remedies are. The Orange County bankruptcy attorneys want local residents that are suffering from wage garnishment have options to stop wage garnishments. Filing for bankruptcy in California can be a good option for many individuals in need of financial relief. Chapter 7 bankruptcy, widely known as "liquidation" or "straight bankruptcy," provides the filing individuals with protection from creditors, and relief from many of the debts that may have overwhelmed and burdened them. It will allow the individual to alleviate most outstanding debts quickly, and get a fresh financial start. To speak to a bankruptcy attorney and find out about the different options available to stop wage garnishments visit the new video here, http://www.youtube.com/watch?v=Xk_pOFrkSC4
The bankruptcy lawyers' videos are well-known across the internet, and can be seen under most bankruptcy search terms. The latest video showcases wage garnishments and gives a list of things that can be done to halt them. Also, in the video description important contact information is provided as well as links to federal sites to give further legal rights for the individual. To stop wage garnishments in Orange County, the individual should first contact the law office for a no cost consultation to weigh their legal options. The firm will discuss California bankruptcy exemptions, and the different Chapters that the filing individual may or may not qualify for.
By contacting a California Bankruptcy Lawyer, an individual has made the first step in stopping wage garnishment. Remember to bring all financial documents to the first consultation so that the best advice possible is given right away. The attorneys will review the financial situation and determine the best course of action to fit the filer's needs. Once the law office has determined if the individual qualifies for bankruptcy, they work to move the bankruptcy process ahead quickly and smoothly. For individuals who do not qualify for Chapter 7, there is still an option available. They can still file a Chapter 13 bankruptcy case. It will require entering into a payment plan that will be designed to meet the filer's current ability to pay. To find out more bankruptcy information in California and what it means for the individual filing call the firm directly at 888-901-3440.
The top rated bankruptcy attorneys use the best SEO consultant in the US to promote the message online about the need of consulting with a knowledgeable attorney in Orange CA, if someone needs to stop a garnishment. The law firm continues its online presence by offering free consultations and information on bankruptcy on the firm's blog and social media pages. By offering this information online, along with offering no cost consultations, the law firm hopes to retain more local residents looking to hire to an experienced attorney.
About the Firm: The Law Office of Zhou & Chini servicing the cities and counties of California. He is a graduate of UCLA and has been practicing law since 1999. Mr. Zhou has a wealth of experience in bankruptcy, civil litigation, family law, criminal law and unlawful detainers. Zhou and Chini Law Offices provide bankruptcy assistance to Riverside, Los Angeles, Riverside and San Diego residents. To talk to an Orange County immigration lawyer, contact the firm.
Contact: James Zhou

info(at)duilawyerorangecountyca(dot)com

Phone: 951-200-3360
Find More Bankruptcy Exemptions Press Releases