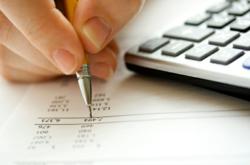 Santa Barbara, CA (Vocus/PRWEB) December 17, 2010
As the nation's unemployment rate remains at an unsettling 9.6 percent, an increasing number of 501(c)(3) organizations are taking advantage of an exclusive opportunity to opt out of the state unemployment tax system. However, the question must be asked: Are all of these nonprofits benefiting?
Payments made by nonprofits into the state unemployment insurance systems are often inflated to cover the claims of other employers or state unemployment fund deficits. On average, employers currently pay $ 2.46 into the state tax systems for every $ 1.00 of benefit paid out to former workers. According to a federal law enacted in 1970 (IRC Title 26, Chapter 23 §3309(a)(2)), nonprofits can instead elect to reimburse their state only when a former employee collects unemployment benefits. Many 501(c)(3)s can save significantly by directly reimbursing the state in lieu of paying into the unemployment tax system.
"We've seen a 175 percent increase in the number of agencies enrolling and becoming reimbursing employers so far in 2010," reports Cheryl Jones, National Account Executive for the Unemployment Services Trust (UST), a nonprofit trust that helps 501(c)(3)s take advantage of this option and build a reserve to pay claims.
What various nonprofits may not realize is that becoming a reimbursing employer can also be more time consuming and complex, and it can put them in a precarious position if there are unanticipated claims and they don't have the cash flow to cover this immediate cost. States require that all reimbursing employers pay claims as they occur, so monitoring claims becomes vital. However, this can place an increased burden on an organization's already limited human resources capacity.
The greatest benefit of becoming a reimbursing employer lies in the ability to manage unemployment claims activity, create workplace rules and policies, and budget appropriately. Nonprofits are often served best by engaging the support of a professional claims monitor to help manage these activities and provide hearing assistance and human resource training. For example, members of the Unemployment Services Trust saved nearly $ 36 million last year with the training and assistance provided by the Trust's claims monitor.
The nonprofit shift from paying unemployment taxes toward direct reimbursing will benefit the majority of organizations with ten or more employees and stable claims activity. Those that seek professional guidance will mitigate risk and generally reap the maximum benefit.
For more information on this topic, visit http://www.chooseUST.org or call 888-249-4788.
# # #