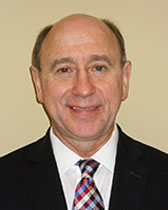 Milwaukee, WI (PRWEB) November 28, 2014
Recently, Attorney Rollie R. Hanson of the Law Office of Rollie R. Hanson, S.C. aided in a CLE training event for other lawyers hosted by the National Business Institute (NBI). "Family Law: Advanced Issues" included Attorney Hanson's presention that reviewed Wisconsin laws and statutes associated with resulting property divisions and spousal maintenance that come when a couple chooses to file bankruptcy during a divorce.
NBI has provided legal training and education for over 30 years to professionals in the United States and Puerto Rico. NBI offers live seminars, downloadable courses, and custom training in particular areas of law. NBI's courses involve lessons taught by experienced legal practitioners with state-specific content and resources students can adopt for their own legal futures.
Attorney Hanson's presentation, entitled "When Bankruptcy Meets Divorce," discussed Chapter 7 bankruptcy, Chapter 13 bankruptcy, and the complex matters surrounding bankruptcy and divorce. The presentation reviewed topics such as bankruptcy liquidation and reorganization. It also went over the Wisconsin court's decisions surrounding matters of spousal support and property division when bankruptcy is filed while a couple is going through divorce or has already completed divorce proceedings.
Additionally, the presentation discussed the benefits and drawbacks of Chapter 7 and Chapter 13 bankruptcies in detail. Some of the themes reflected on for each type of filing included how couples' incomes can impact the liquidation stages of Chapter 7 bankruptcy and how Chapter 13 bankruptcy impacts the mortgage loan and other non-dischargeable priority debt payments.
About the Law Office of Rollie R. Hanson, S.C.:

With over 25 years' experience handling bankruptcy and consumer law cases, the Law Office of Rollie R. Hanson, S.C. provides the time, attention, information, and counsel clients deserve during tough bankruptcy matters. The law office also handles matters relating to home foreclosure, elder law, and estate planning. For more information about the Milwaukee law firm, call (414) 321-9733 or contact the firm online for an initial consultation.