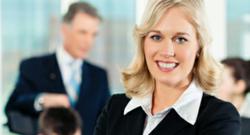 Bolton, Lancashire (PRWEB) July 11, 2013
Are the upcoming Employee Shareholder contracts going to be a success with employers or employees? asks Jane Carroll, partner at Manchester HR Consultants, Personnel Solutions.
The House of Lords has finally approved the Government's proposal of introducing a third tier of employment status, known as Employee Shareholder (alongside employee and worker), as set out in clause 27 of the Growth and Infrastructure bill.
The UK government proposes to implement the new scheme on the 1st September 2013.
Under the new proposals, employees are given the option of entering into a new form of equity linked employment contract.
This type of contract will be awarded in exchange for surrendering certain employment rights.
Employees who accept these new types of contracts will effectively become part owners of the business who employs them says Jane from the Manchester HR firm, Personnel Solutions.
An employee will become a part owner by receiving shares in the company typically valued between