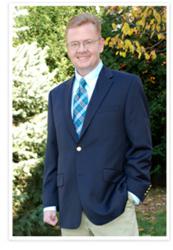 Lexington, Ky. (PRWEB) December 14, 2012
Lexington Social Security disability benefits lawyer Frank M. Jenkins III today praised the recent addition of 35 illnesses to the Social Security Administrations list of medical conditions that qualify for fast-tracking under the Compassionate Allowance program, but he warned that Social Security disability applicants still face a complex application process even if their condition is listed.
While adding more illnesses to the Compassionate Allowances list will give thousands of disabled people quicker access to the benefits they need and deserve, it doesnt change the fact that the SSD application process is fraught with complexity and pitfalls, said Jenkins, who has dedicated his practice to helping disabled workers and individuals obtain the Social Security disability benefits they are entitled to.
Its important for Social Security Compassionate Allowance applicants to seek guidance from a qualified SSD benefits attorney to help them through the process, Jenkins said. He practices with the Frank Jenkins Law Office in Lexington, which serves clients throughout Kentucky.
Last week the Social Security Administration announced the addition of 35 illnesses to the list of Compassionate Allowances, bringing the total number to 200. The program began in 2008 with 50 medical conditions.
Social Security uses the Compassionate Allowances list to quickly identify conditions that meet its standards for SSD benefits. The program fast-tracks disability benefits decisions, often speeding up the approval process so applicants with the most serious illnesses can get benefits within days or weeks instead of months or years. By definition, these conditions are so severe that the Social Security Administration does not need to fully develop an applicants medical history to make a decision regarding benefits.
In an interview with the Associated Press related to the most recent additions to the Compassionate Allowances program, Social Security Commissioner Michael Astrue said, Why for someone who is going to die within 15 months do we need 15 years of medical records?"
The additions to the Compassionate Allowances list mostly include certain cancers, adult brain disorders and a number of rare disorders that affect children. The conditions include illnesses such as adult non-Hodgkin lymphoma, adult-onset Huntington disease, aplastic anemia, child T-cell lymphoblastic lymphoma, malignant germ cell tumor and sinonasal cancer.
Additions to the Compassionate Allowances should make it easier for many disabled people to qualify for Social Security Disability Insurance or Supplemental Security Income benefits more quickly when they need it most, but it doesnt mean the process is simple, easy or a sure thing, Jenkins said.
Applicants still have a number of regulations to understand and application requirements to satisfy before receiving benefits, something that can make it difficult for people to receive the benefits they deserve, according to Jenkins. He urged anyone applying for SSDI or SSI benefits to seek help from an experienced Social Security Disability benefits attorney.
A Kentucky attorney who understands Social Security disability programs and has experience shepherding applicants through the process can help individuals determine if they qualify for a fast-tracked application process through the Compassionate Allowances program, Jenkins said.
When applying for Social Security benefits, its important to have a knowledgeable legal advocate on your side. We guide applicants through the complex rules and government red tape, whether through the Compassionate Allowances program or the more traditional process, Jenkins said. Many people have never before applied for any kind of government benefits program and arent sure where to start or what kind of documents they need to obtain. We help simplify a complicated process as much as possible.
About the Frank Jenkins Law Office
Frank M. Jenkins III founded The Frank Jenkins Law Office, based in Lexington, Kentucky, in 1997 with one primary goal in mind: Providing legal help to Kentucky residents entitled to Social Security Disability benefits or those who have suffered serious personal injuries because of the fault of others. During the firms 15 years in practice, it has handled Social Security disability matters on behalf of individuals living in metropolitan Lexington and throughout Central and Eastern Kentucky, including Berea, Georgetown, Nicholasville, Richmond, Paris, Versailles, Winchester and nearby communities. The firms disability benefits practice areas include Social Security Disability Insurance (SSDI), Supplemental Security Income (SSI), long-term disability and short-term disability benefits. The firms office is located at 631 East Main Street, Lexington, KY 40508 (local phone (859) 389-9344). To learn more, call 1-800-WORKERS or use the firms online contact form.