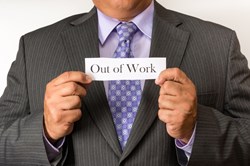 Los Angeles, CA (PRWEB) February 18, 2014
EC Hispanic Media announced the release of further findings regarding political themes and views that are important for US Hispanics in Facebook.
While half the US Hispanics surveyed consider immigration reform to be important, jobs and the economy remain the number one and two most important themes in the political spectrum for US Hispanics according to the "US Hispanics and Facebook: The Generation of Growth" study.
According to The Bureau of Labor Statistics, the unemployment rate amongst Hispanics is 8.4% compared to the 5.7% for whites. These figures do not reflect people that have exhausted their unemployment benefits, have given up looking for jobs, or are underemployed.
"Unemployment levels in the Hispanic population are alarmingly high. As a result, job creation and how the economy will create more jobs remain top-of-mind topics for Latinos. Our traffic in elclasificado.com has reflected the need for employment within US Hispanic communities for years—this study further endorses the trends we have been seeing," said Martha de la Torre CEO of EC Hispanic Media.
"According to our findings, US Hispanics are more concerned with getting a job than having more people entering the job force with an immigration reform plan," said Elias Chavando, Managing Partner of Applied Marketing Strategies.
The study also revealed that 43% of the US Hispanics on Facebook are concerned about social benefits compared to 61% that are concerned about job creation.
The study, commissioned by EC Hispanic Media, surveyed Spanish-speaking US Hispanic Facebook users over 18 years of age during the months of November and December of 2013 and was directed and conducted by Applied Marketing Strategies.
The report "US Hispanics and Facebook: The Generation of Growth" is available for purchase by contacting EC Hispanic Media insights.
About EC Hispanic Media
EC Hispanic Media is a multiplatform media company based in Los Angeles, CA that has helped large and small businesses reach US Hispanic grassroots shoppers through mobile, social, print, online, event and custom multimedia solutions for more than 25 years. Through its own proprietary media platforms and other media sources nationwide, EC Hispanic Media ensures that companies are able to reach niche targeted markets including Latina Moms and Families, Hispanic Millennials, Upscale Latinos, and more in their local markets through the media platforms they use most and in their preferred language.
About Applied Marketing Strategies
Applied Marketing Strategies is a Digital Marketing, Social Media Marketing and Business Development Strategy consulting firm. Applied executives provide strategic guidance and counsel to industry leaders, brands, start-ups, candidates, and sports teams with an emphasis on execution of marketing campaigns and revenue generating initiatives.
Their service range from strategy consultation to coaching and training to the actual implementation of campaigns, studies and business development initiatives. They manage digital marketing, email marketing, and social media campaigns and properties for some of the leading brands, sports teams, political candidates and start-ups. Their combined network manages social media pages with over 50 million fans, digital properties with more than 35 million unique monthly users and multi-million dollar eCommerce platforms.
Contact:

Adan Rodríguez, Product Manager, arodriguez(at)elclasificado(dot)com, (800) 215-7404.