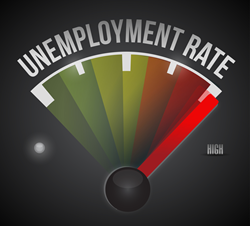 San Jose California (PRWEB) March 04, 2014
On February 6th, the US Senate failed on a procedural vote to extend federal unemployment benefits to millions of Americans. The proposed three-month extension would have benefited the long-term unemployed and directly impact approximately 1.7 million Americans. The federal unemployment program had expired on December 28, 2013 and at that time the benefits were cut to 1.3 unemployed individuals. In the six weeks since that cut-off, another 400,000 people have joined the ranks of the long-term unemployed. Long-term unemployment refers to individuals who have been without full-time employment for 27 weeks or more. For anyone in this situation, it can be a scary and life changing time in their lives.
The Department of Labor will be releasing the February unemployment number on March 7, 2014 and the general consensus is that we are likely to see only a moderate decrease from prior months. In addition to the long-term unemployed, there are another several million Americans who fall within the underemployed category. This would be people who do currently work, but at a level or salary that is below what is required for them to sustain their lifestyle. This may be someone working part-time, or taking a job that they are grossly overqualified for, just in order to continue to put food on the table.
To bridge the gap once all unemployment benefits have ceased, people may consider mystery shopping as a means to continue to bring in income. According to Vicki Dempsey, Vice President of Jancyn Evaluation Shops, "Mystery shopping is not only a great way to earn some extra money, it also provides a reason for individuals to get out of the house and continue to feel vital in their community. In fact, some resourceful people fit in a few mystery shops while they are pounding the pavement in search of full-time employment. This helps to put gas in their car and they may even enjoy a free lunch out while job hunting."
There are some individuals who make a career out of exclusively mystery shopping, particularly those in urban communities where assignments are abundant. However, it is much more common that shoppers, who work as Independent Contractors, provide their service on a part-time basis and use the extra income to fill the cracks in their household budget. In either instance, Ms. Dempsey of Jancyn states, "It is important that shoppers sign up with several mystery shopping companies in order to increase their chances at having multiple assignments to choose from. The Mystery Shopping Providers Association or MSPA maintains a listing of quality, accredited organizations. This should be the first stop for a novice mystery shopper."
While mystery shopping will not alleviate all of the financial woes of the unemployed, the money earned will be a welcome addition to any household. Whether shoppers take on just a few assignments a month, or several each day, the money certainly can add up quickly. Additionally, it will provide a reason to get out of the house and continue to feel like a productive member of society.