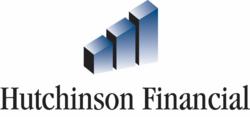 Little Rock, Arkansas (PRWEB) July 11, 2013
Many working adults dream of retiring early, collecting Social Security retirement payments, and relaxing on a beach somewhere, especially now, at the height of Americas vacation season. However, collecting Social Security benefits before the normal retirement age might not be the best choice for most people who retire early, according to Eric Hutchinson, President of Hutchinson Financial, Inc.
In the video Why You May Not Want to Take Social Security Before Normal Retirement Age, Hutchinson discusses the consequences of retiring early and choosing to receive Social Security retirement benefits before the normal national retirement age. The video is an installment of the online Financial Briefing Video Series featured in the Learn section of Hutchinson Financials website.
Hutchinson said Social Security rules allow retirees to begin receiving payments as early as 62 years of age, even though the normal retirement age for most Americans is now between 66 and 67.
But Hutchinson warns those who choose to retire early of possible limitations and penalties imposed on those who receive Social Security benefits early. For instance, collecting Social Security early results in significantly reduced benefits for the balance of a retirees lifetime, Hutchinson said.
This reduced payment might not matter if you have plenty of other retirement savings to make up the difference and are still able to live your life as you choose, Hutchinson said.
But for those adults over the age of 60 who do not have significant retirement savings, collecting Social Security payments early could make the difference between a comfortable lifestyle and as constant struggle.
In addition, until one reaches normal retirement age as defined by Social Security, he or she is limited as to what he or she can earn without affecting your retirement age.
The point here is if you plan to retire early and take Social Security early, its pretty important that you have enough overall income to support your lifestyle without working to produce earned income, Hutchinson said. If youre thinking about retiring early, consider trying to make it without taking Social Security early. In this way youll keep your options open and maintain maximum flexibility.
To see the full online video, Why You May Not Want to Take Social Security Before Normal Retirement Age, or to watch the latest installments of the Financial Briefing Video Series, visit hutchinsonfinancialinc.com.
About Hutchinson Financial
Hutchinson Financial, founded in 1988, is an Independent Registered Investment Advisory firm based in Little Rock, Arkansas. Hutchinson Financial, Inc. is a fee-only financial planning firm committed to helping all clients reach their individual financial goals. All Hutchinson team members who provide financial planning services and investment advice to clients have professional credentials such as Certified Financial Planner, Chartered Retirement Planning Counselor, Chartered Financial Consultant, Chartered Life Underwriter, or Accredited Investment Fiduciary. To learn more about Hutchinson Financial, Inc., please visit http://www.hutchinsonfinancialinc.com/.