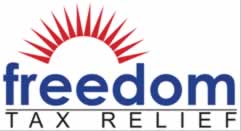 San Mateo, CA (Vocus/PRWEB) January 26, 2011
As the new tax season begins, tax payers who owe money to the IRS can look to new and continuing tax benefits extended by the 2010 Tax Relief Act for some relief — but they then need to take immediate action on their taxes, said Jeff Staley, managing partner of Freedom Tax Relief, LLC.
It is important for all tax payers to understand their tax obligations as early in the year as possible to prepare for the tax filing deadline of April 15, Staley said. People who will have a tax debt that they cannot pay should seek out help from a reputable tax resolution consultant. Options do exist with the IRS to manage significant tax debt.
Staley highlighted these nine aspects of the 2010 Tax Relief Act that might benefit tax payers:
1.