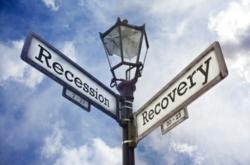 UK, England (PRWEB UK) 30 January 2013
Just a month into the New Year, and already the UK is facing more dire news about the financial state of the economy.
As reported in the Telegraph, several well-known and loved brands including Jessops, HMV and Blockbusters have already entered into administration this year, and there have been stark warnings from the Government that Britain could be on track to fall into its third recession in four years, as the economy shrank to 0.3% in the final three months of 2012 according to the Office of National Statistics.
Combined with poor sales on the high street during the festive period despite many sales starting early – and the recent spell of bad weather that meant a drop in business activity as people were forced to stay at home due to adverse weather conditions, it seems the only way is down when it comes to the economy.
Talking to the Guardian, the Union Congress (TUC) general secretary, Frances O'Grady, said The chancellor's austerity plan have pushed the UK economy to the brink of an unprecedented triple-dip recession. We are now midway through the coalition's term of office and its economic strategy has been a complete disaster. We remain as dependent on the City as we did before the financial crash".
According to the Guardian, if the economy contracts again in the first quarter of 2013 and remains 3.5% below its peak in 2007, then it is not expected to regain its previous level for at least another two years making it the longest recovery from a recession in over 100 years.
Times are already tough for UK citizens and struggling through austerity on an already stretched budget is only going to get harder if the country has to face the harsh repercussions of another recession.
Baines & Ernst a leading financial solutions company said We speak to people every day who are struggling with their finances as a direct result of the recession.
In some cases theyve been unable to cope because of a change in their financial circumstances, while others have been forced into a spiral of debt by taking out loans to cover the costs of everyday living, the Baines & Ernst spokesperson continued.
According to Credit Action, the National Money Education Charity, 1,607 people were made redundant every day between August and October 2012, with 904,000 people unemployed for over a year.
The Baines & Ernst spokesperson continues The statistics around unemployment and redundancies are still incredibly startling and no doubt will cause a great deal of concern for those who work in an industry where there is a constant threat of job losses.
The company who has been helping people get out of debt since 1996 and has assisted over 140,000 people escape the pressure of debt offers the following advice to people who find themselves newly unemployed
If you find yourself in a predicament where youre out of work and worried about paying your bills, wed strongly recommend that you get an action plan in place. If you have debts, your lenders are obliged to treat you fairly, so if you cant afford to pay your debts, you should contact them immediately and explain your situation. They may be able to help you set up a short term repayment plan until youre back on your feet again.
Similarly, you should double check whether youre entitled to a payment break, some mortgage providers offer this service which could provide a great financial buffer for up to 12 months. Also, if you have PPI on credit cards, loans or hire purchase agreements, you may be given some breathing space from repayments until youre back in work again, the Baines and Ernst spokesperson concludes.
For those who are worried about repaying debts there are solutions available that can help consolidate repayments into easier to manage monthly repayments including Debt Management Plans, IVAs and Protected Trust Deeds.
While for those who cannot afford to repay their debts and are on very low incomes, they could benefit from Debt Relief Orders.
Whatever the future holds for our economy, its important to remember that no-one is alone in suffering the repercussions of the recession, but there is support available that can help getting finances back on track much easier.