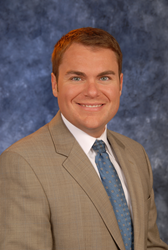 Alexandria, VA (PRWEB) March 05, 2015
The Performance Institute (PI) is pleased to announce Carl DeMaio as a Senior Fellow focused on government reform and innovation efforts. In this role, he leads PI's efforts to provide knowledge and advice to both elected and career government officials on a wide range of government reform topics including performance management, workforce transformation, program redesign, budget efficiencies, process improvement, acquisition and partnerships, and leadership of major change initiatives. DeMaio founded The Performance Institute in 2000 and served as its Chief Executive Officer until 2008 when he stepped down to enter elected politics.
"We are thrilled to welcome Carl back to The Performance Institute," said Diane Denholm, Executive Director of PI. "We look forward to Carl's insight and passion as we build on the foundational vision of PI to address the evolving challenges faced by today's government leaders."
While serving on the San Diego City Council from 2008 – 2012, DeMaio helped define and implement a series of reforms that helped save that city from bankruptcy while improving service quality to citizens. DeMaio has authored numerous reform proposals at the federal, state, and local levels of government and guided the successful implementation of those proposals with both elected and career officials.
"My entire career has been focused on improving the performance and transparency of government at all levels," DeMaio said. "I'm excited to return to The Performance Institute and look forward to continuing this very important work."
DeMaio will spearhead PI's Transition to Governance 2016 Initiative that features a series of Town Hall forums designed to develop federal management reform recommendations for the next Administration to consider. The project mirrors a similar project he led for PI in 2000 that helped shape federal management reform policy for more than a decade.
PI Fellows provide thought leadership, and hands-on expertise and to clients; advancing PI's mission to transfer knowledge to transform government organizations.
About The Performance Institute

Named "The Leading Think Tank in Performance Measurement for Government" on OMB's ExpectMore.gov, The Performance Institute has been a leader in Performance Management training and policy since 2000. As part of the Government Performance Coalition, a group of good government organizations, PI works to share best practices to work with limited budgets and improve the efficiency and effectiveness of government. PI conducts policy forums, publishes research reports and provides training on performance-based topics. PI administers the Certified Government Performance Manager (CGPM) program to help build strategy and performance management competencies across government. http://www.performanceinstitute.org