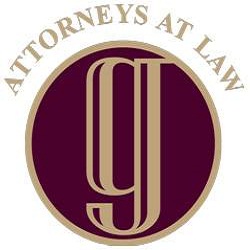 Atlanta, GA (PRWEB) May 30, 2013
Atlanta bankruptcy attorneys, C. Golden & Associates, are ramping up their staff with addition of Attorney Stan Kakol to deal with the ever increasing number of bankruptcies in Georgia. Now with offices at 2250 N. Druid Hills Rd. Suite 321, Atlanta, GA 30329, Lithonia GA and Fayetteville GA the firm is growing rapidly to serve metro Atlanta with bankruptcy services. The team which is led by bankruptcy attorney Colleen Golden, is growing with the addition of attorney Kakol who is an expert in helping clients with Georgia bankruptcy filings. Mr. Kakol has helped his clients deal with complications of financial difficulties that lead to the need to file for bankruptcy.
C. Golden & Associates provide assistance to clients who need to file Georgia Chapter 7 or Chapter 13 bankruptcy. Personal bankruptcy filings can provide relief to bankruptcy clients by eliminating tax debts, stop home foreclosure and employee wage garnishments. Attorney Stan Kakol is an excellent addition to the firm because of his in depth knowledge of the personal bankruptcy process in Georgia. He has taught courses on the specifics and pitfalls of personal bankruptcy in GA and is a recognized expert on the subject.
When a person gets into financial trouble they should immediately seek expert legal assistance like that available at C. Golden Associates. They can help a client maneuver legal wickets to stay in their home and stop foreclosure, avoid wage garnishments and keep their vehicle. Bankruptcy attorney Stan Kakol can help clients with the process of filing for Chapter 7 or Chapter 13 bankruptcy in Georgia.
Colleen Golden, The founder of C. Golden & Associates, talked about the growth of the firm and the addition of Stan Kakol to the staff. Since I started the firm we have been growing to serve our clients in Metro Atlanta. With our new office in Atlanta and addition of Stan Kakol to our team we are in an excellent shape to provide bankruptcy services to our clients. More locations and an expert staff will help continue to grow well into the future.
The C. Golden & Associates Attorneys are the most dedicated and knowledgeable attorneys in the state of Georgia. The Office now has three locations Atlanta, Lithonia and Fayetteville to better serve all of its Metro Atlanta clients in Atlanta, Stockbridge, McDonough, Conyers, Covington, Peachtree City, and Jonesboro GA. The C. Golden & Associates are open 5 days per week from 9am-5pm, appointments are available on evenings and weekends outside of those hours. To contact the C. Golden & Associates Law Firm by Phone please call (770-720-7220) or contact them by email.