Monthly Archives:
March 2014

Washington, DC (PRWEB) May 15, 2012
Seniors have lost more than one-third of their buying power since 2000, according to the Annual Survey of Senior Costs, released today by The Senior Citizens League (TSCL). TSCL is one of the nations largest nonpartisan seniors advocacy groups.
In most years, seniors receive a small increase in their Social Security checks, intended to help them keep up with rising costs. But since 2000, the Social Security Cost of Living Adjustment (COLA) has increased benefits just 36 percent while typical senior expenses have jumped 82 percent, more than twice as fast.
After two unprecedented years without receiving a COLA, seniors received a 3.6% COLA this year. The Social Security Trustees recently forecast to receive a low 1.8% COLA next year. To view a chart detailing the change in costs of goods commonly purchased by seniors between 2000 and 2012, visit http://www.SeniorsLeague.org or see the attached chart.
Without a COLA that keeps up with costs, seniors are at risk of not having sufficient income for retirement, said Larry Hyland, chairman of The Senior Citizens League. To put it in perspective, for every $ 100 worth of expenses seniors could afford in 2000, they can afford just $ 66 today.
A senior with the average monthly Social Security benefit in 2000 received $ 816 per month, a figure that rose to $ 1,110.90 by 2012. However, that senior would require a Social Security monthly benefit of $ 1,485.00 per month in 2012 just to maintain his or her 2000 lifestyle.
The study examined the increase in costs of 32 key items between 2000 and January 2012. The items were chosen because they are typical of the costs seniors must bear. Of the 32 costs analyzed, 21 exceeded the COLA. The selected items represent eight categories, weighted by approximate expenditure.
A majority of the more than 53 million senior and disabled Americans and over who receive a Social Security check depend on it for at least 50 percent of their total income, and one in three beneficiaries rely on it for 90 percent or more of their total income.
To help protect buying power, The Senior Citizens League is lobbying for legislation that would use a senior CPI to calculate the annual COLA. The government currently calculates the COLA based on the CPI for Urban Wage Earners and Clerical Workers (CPI-W), a slow-rising index that tracks the spending habits of younger workers who dont spend as much of their income on health expenditures.
However, the government does track the spending patterns of older Americans, and has done so since 1983 using the experimental CPI for Elderly Consumers, or CPI-E. A retiree with average benefits would have received $ 14,854 more over the past 28 years using the CPI-E. Because the COLA compounds over time that individuals benefit would be more than $ 84 a month higher today using the CPI-E.
###
With over 1 million supporters, The Senior Citizens League is one of the nations largest nonpartisan seniors groups. Its mission is to promote and assist members and supporters, to educate and alert senior citizens about their rights and freedoms as U.S. Citizens, and to protect and defend the benefits senior citizens have earned and paid for. The Senior Citizens League is a proud affiliate of The Retired Enlisted Association. Visit http://www.SeniorsLeague.org for more information.
PRESS CONTACT:
Shannon Benton, Executive Director, 1-800-333-TSCL (8725) sbenton(at)tsclhq(dot)org
Mary Johnson, Social Security policy analyst, 540-832-5513, newslettersdirect(at)hughes(dot)net
ALSO AVAILABLE TO JOURNALISTS: STUDY METHODOLOGY AND INTERVIEWS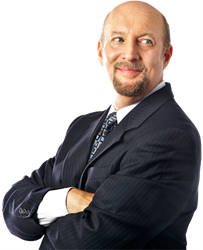 Queens, NY (PRWEB) March 10, 2014
On Friday, February 28, 2014, the worlds largest Bitcoin exchange filed for bankruptcy protection in Japan. The company, Mt. Gox, was based in Tokyo but has thousands of Bitcoin investors around the world. And while Mt. Gox has little recognition among Americans, it does raise several important issues surrounding bankruptcy in the new digital age. Bruce Feinstein, Esq., a bankruptcy attorney in Queens, New York, is using this recent news to shed light on the questions surrounding digital currency and bankruptcy in an increasingly global economy.
My clients are new to the Bitcoin phenomenon, some of them have never even heard of it, says Mr. Feinstein. But that only further underlines the fact that we need to start informing ourselves about Bitcoin and how to treat it when it comes to bankruptcy. One day we may all be dealing in digital currency, and our federal and state laws must provide the proper legal pathways to handle the issues that arise in our evolving global financial market.
Bitcoin is a form of decentralized digital currency established in 2009. It uses cryptography to control the creation and transfer of funds, and bitcoin holders can transfer the money using a special software on their computers and mobile devices. The Bitcoin phenomenon spawned a number of start-ups and trading companies, one of which was Mt. Gox. The company grew into a major player in the Bitcoin industry, only to be toppled when hackers stole approximately $ 460 million, or 850, 000 bitcoins according to a Wired Magazine article published on March 3, 2014. Mt. Gox subsequently filed for bankruptcy after stopping trades and refusing to pay out its investors.
Its stories like these that take innovations like Bitcoin and turn them into nightmare scenarios. Mr Feinstein adds, On the surface, a company like Mt. Gox is a wonderful entrepreneurial concept. But when youre working in a new financial market that is taking place outside the banking industry and outside the Fed, you begin to encounter safety concerns such as lack of regulation, possible money laundering, and cyber attacks.
And when a cyber attack did affect Mt. Gox, the result was devastating for the company and its investors. Mr. Feinstein advocates a discussion about creating a legal structure for digital currencies that will protect those who invest in them and develop them. Mt. Gox entered the equivalent of a Chapter 11 bankruptcy in the U.S., and Mr. Feinsteins firm which provides Chapter 11 and Chapter 7 bankruptcy aid – continues to monitor this developing story.
The Law Offices of Bruce Feinstein, Esq. has nearly two decades of experience in bankruptcy law, helping clients and families resolve their issues and move forward with their lives. Visit bfeinsteinesq.com for more information or call (718) 514-9770 to reach the New York office.

###
Related Bankruptcy Filing Press Releases
Ruling whether Spell is fit to proceed expected in upcoming weeks
Patients on evaluation status are not allowed to go beyond privilege level three for security reasons. Hill identified eight conditions Spell was diagnosed with during his stay at the state hospital, which include cannabis use disorder, mild …
Read more on Sidney Herald Leader
FORCED INTO MEDICARE WITH A GUN TO MY HEAD
Individuals on SSDI (SS Disability Insurance) pay no federal taxes which means those 10.9 million are completely subsidized by your wallet. Yes, I do understand there are those who absolutely need it. However, in … The court held that Social Security …
Read more on NewsWithViews.com
General Motors under investigation over ignition switch defect
Federal authorities are investigating whether General Motors hid an ignition switch defect when it filed for bankruptcy in 2009, the New York Times reported on Saturday. The ignition switch problems led to the recall of 1.6m vehicles last month. The …
Read more on The Guardian
Bankrupt MF Global Sues PwC Over 'Professional Malpractice'
Business consultant PricewaterhouseCoopers (PwC) has been sued by the administrator of brokerage MF Global Holdings over advice that allegedly hastened the company's 2011 collapse. The administrator is demanding at least $ 1bn (€728m, £601m) in …
Read more on International Business Times UK
UPDATE 2-Uranium supplier USEC files for bankruptcy
March 5 (Reuters) – USEC Inc filed for bankruptcy after struggling with weak prices for the enriched uranium it supplies to nuclear power plants and difficulties in financing a major project. Shares of the company, which said in December it expected to …
Read more on Reuters UK
Apply for credit card with Bad Credit Today! At http://www.forpoorcredit.com/uniquelender, There are still Credit Cards for People with Bad Credit! We have m…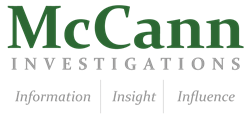 Houston, TX (PRWEB) March 26, 2014
McCann Investigations, a firm operating throughout Texas in the areas of private investigations and digital security, announced that it provides thorough background research to assist in bankruptcy crime investigations.
The most common bankruptcy crimes include multiple or invalid filings, bankruptcy fraud and more. Rather than diving right into investigations of the actual crime, McCann's investigators first perform detailed background checks into the investigation target to learn more about his or her history. Findings that the investigators gain during this analysis period can have a major influence on how the rest of the investigation proceeds.
"When you're investigating something as complicated as bankruptcy crimes, you need to do your due diligence in research," said Daniel Weiss, Managing Partner at McCann Investigations. "Our investigators have been trained extremely well in how to find relevant information in a target's background during this initial research period."
As McCann's Houston investigators prepare their investigation, they begin by determining the nature of the problem and what the source of the client's issue is, and then ask the client what they might know about the investigation target. After investigating all information provided by the client, investigators can piece this information together to form a more solid image of the analysis target. From there, the investigators review background information such as criminal records, personal history and more. They also look for evidence left behind in the target's digital footprint, often in emails, texts, pictures and more.
"We use every available avenue to uncover evidence, but finding those avenues really starts with the background research we do right at the start," said Weiss. "This comprehensive approach to bankruptcy investigations gives us an edge in every case we handle."
For more information about the services provided by McCann Investigations in the Houston area, visit the companys website at http://www.mccanninvestigations.com and follow the company on Twitter at @mccangi.
About McCann Investigations

McCann Investigations is a Texas-based private investigations practice focused on comprehensive investigations incorporating digital forensics, surveillance, undercover work and background checks for clients in various case types. Service areas include intellectual property theft, non-compete enforcement, fraud, embezzlement and family law. McCann Investigators are experts in the latest computer forensics tools and are licensed with the state of Texas. McCann examiners have provided expert testimony and reporting in hundreds of cases across the state.
Help Wanted: Storm pay policy can freeze morale
DEAR CARRIE: My sister just went on long-term disability while battling recurring breast cancer. In the meantime, she turned 66 and started collecting Social Security benefits. Surprisingly, the human resources department at work advises her that her …
Read more on Newsday
Stanwood business owner gets prison time in nearly 0000 disability fraud
They conducted surveillance of Stalkfleet, and found him working and driving trucks while receiving Social Security Disability and Teamster Pension Plan benefits and more than $ 130,000 in L&I workers' compensation benefits, according to federal …
Read more on Access Washington
legacy visa http://legacyvisa.info The Legacy Visa credit card is a godsend for individuals with a poor credit rating. If you are able to get accepted for on…
Video Rating: 4 / 5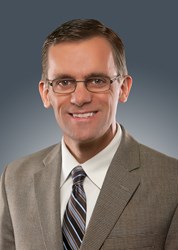 Belleville, IL (PRWEB) January 14, 2014
More than 630,000 people applying for Social Security Disability Insurance (SSDI) benefits experienced medical denials in 2011, illustrating the importance of understanding how to qualify for SSDI, according to Allsup. The Belleville, Ill.,-based company has helped hundreds of thousands of people qualify for SSDI benefits.
According to the recently released 2012 Annual Statistical Report on the Social Security Disability Insurance Program, the top reasons for final medical denials were:

Is your home worth less than you owe on it?
Are you having trouble making your mortgage payments?
Are you looking for a solution to your sleepless nights?
If you answer yes to any of the above questions, you have taken the first step by picking up this book. Over 10 million homeowners across the US have been affected by the current decline in the real estate market. The unfortunate fact is most do not know where to turn to find the right advice. Between t
Price: