Monthly Archives:
July 2013

New York, NY (PRWEB) July 19, 2013
MoneyMermaid.com is alerting consumers that Congress may soon be capping stretch IRAs in order to pay for lower student loan interest rates. This could cause investors, especially wealthy ones, to change how their inheritances are structured going forward. MoneyMermaid.com believes that this could also change how heirs approach their own financial planning through areas such as debt consolidation. MoneyMermaid.com suggests that people figure out how they will deal with this change now so that they are not hit with large bills later.
The Forbes article "4 Steps To Take Now That Stretch IRAs Are Endangered" (published July 11) noted that in order to fund the student loan interest rate reduction, the United States Senate moved to eliminate stretch IRAs, using the tax dollars that generated by the elimination to pay for the lower rates on federally subsidized Stafford student loans.
Stretch IRA reduction, and even elimination, has been discussed before. As noted in the aforementioned article, Finance Committee Chairman Max Baucus (D Montana) discussed it last year, President Obama included it in his budget proposals, and the American Bar Association mentioned it in a tax simplification proposal.
Financial planners can assist in setting up personal finance plans, both short and long-term. With stretch IRAs being taken off the table, the appeal of converting to a Roth IRA may be diminished for some people, as they will have to pay the taxes upfront.
While the disappearance of stretch IRAS will likely affect the wealthy, those who are in the middle class should also take this time to review their financial status as it pertains to inheritance. Spouses are often the primary beneficiaries on accounts; by making children or grandchildren contingent beneficiaries the surviving spouse can determine if he/she is in need or that money or if it should pass on to the contingent beneficiaries.
The loss of stretch IRAs may also affect charitable giving but in a positive manner. While individuals can be taxed on inheritances from IRAs, charities enjoy tax-free status. Therefore, an increase in charitable giving through wills could increase.
MoneyMermaid.com suggests that people who are looking to set aside money for discuss their option with a financial planner. With the popular stretch IRAs looking as though they will become a thing of the past, tax-free shelters for inheritances are dwindling.
About Money Mermaid:
MoneyMermaid.com focuses on helping people gain financial independence by becoming debt free. MoneyMermaid.com keeps people abreast of news surrounding investments, debt reduction, tax changes and tips on increasing their household income while decreasing household spending.
Find More Debt Reduction Press Releases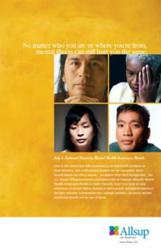 Belleville, IL (PRWEB) July 05, 2013
In 2008, the U.S. House of Representatives proclaimed July as Bebe Moore Campbell National Minority Mental Health Awareness Month (NMMHAM). Allsup, a nationwide provider of Social Security Disability Insurance (SSDI) and veterans disability appeals representation, is offering free poster downloads to promote the observance, which highlights the need for improved access to mental health services among minorities.

The stigma associated with mental illness is often a barrier to treatment. According to the National Alliance on Mental Illness (NAMI), levels of stigma associated with mental health conditions are much higher in multicultural communities. Stigma affects everyone, said NAMI board member Clarence Jordan. But stigma has a greater impact in communities of color."
Jordan added that NMMHAM helps start conversations about mental illness within diverse communities. There is still a great lack of awareness of what mental illnesses are and what one can do to recover, said Jordan. It [NMMHAM] takes it to churches, hits the airwaves; there are articles in the paper that people will read.
Mental illness is a leading cause of disability in the U.S., and medical documentation from mental health professionals is essential when applying for Supplemental Security Income (SSI) and SSDI. The Social Security Administration administers both programs.
The SSI program is based on financial need established by income and assets requirements. It is designed to help aged, blind, and disabled people who have little or no income. SSDI is a federally mandated insurance funded by FICA payroll taxes paid by workers and their employers. SSDI provides monthly income to individuals who are under full retirement age (age 65 or older) and who can no longer work because of a severe disability expected to last for more than 12 months or is terminal.
Social Security relies on medical diagnoses and details about doctor visits, medical facilities used, medications and their side effects, as well as information on the restrictions and limitations resulting from the mental illness. If a person is denied at the initial application level, he or she has 60 days to file a disability appeal. Most first appeals (88 percent) are denied. An individual can appeal a second time, which is also called the hearing level. At both appeal levels, updated medical documentation from a mental health provider and information about treatment is essential.
Take Part in National Minority Mental Health Awareness Month

Individuals can pledge to promote mental health treatment in diverse communities and take care of their personal mental, emotional and behavioral well-being by visiting NAMIs Facebook page at https://www.facebook.com/minoritymentalhealth.
To download a Minority Mental Health Awareness poster, visit AllsupCares.com and click on the Request Materials tab.
About Allsup

Allsup is a nationwide provider of Social Security disability, veterans disability appeal, Medicare and Medicare Secondary Payer compliance services for individuals, employers and insurance carriers. Founded in 1984, Allsup professionals deliver specialized services supporting people with disabilities and seniors so they may lead lives that are as financially secure and as healthy as possible. The company is based in Belleville, Ill., near St. Louis. For more information, go to http://www.Allsup.com or visit Allsup on Facebook at http://www.facebook.com/Allsupinc.
Contact:

Tai Venuti
Bankruptcy requirements vary among the different states.
Don't file for bankruptcy in California without reading this simple and inexpensive guide.
Bankruptcy can solve many financial problems- but not everything. Whether or not you are getting a lawyer to help you, you need to know what you are doing in your bankruptcy case so you don't get burned.
Far too often, people file for bankruptcy unaware of what may happen and how bankruptcy will affect their debts
Price:
Bankruptcy in Georgia: What it is, What to do, and How to Decide, Connolly, Theo
www.rossandrosslaw.com In this video, I discuss two important tips to securing disability benefits under the Social Security Administration's sequential anal…
James Sims, James M. Sims Law Office LLC, (205) 289-3552. Alabama Social Security Disability Law FAQs: http://thelaw.tv/birmingham/Social+Security+Disability…
Video Rating: 0 / 5
List Price: £70.00
Price:
Legal Information Buyer's Guide and Reference Manual 2006
Encyclopedia of Legal Information Sources (ExLib)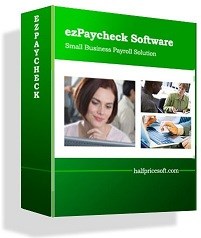 Atlanta, GA (PRWEB) July 27, 2013
Sales of ezPaycheck payroll software from Halfpricesoft.com are up 60% in 2013 over previous year sales due to the addition of new features requested by many customers and potential users. Three of the new features in particular addressed the needs of several industries and enabled them to take advantage of affordable, easy-to-use payroll automation through ezPaycheck.
Added to the 2013 edition of ezPaycheck, the capability to assign differing pay rates to different shifts or jobs for each employee seems to have impacted sales the most. This feature was requested by many customers who pay differing rates for different shifts or for different assignments or projects and whose employees may work two or more shifts or jobs in a pay period. For example, an employee may work first shift for a week and third shift the following week, with a $ 2 shift differential, during a two-week pay period. EzPaycheck 2013 easily calculates that employees paycheck by applying the appropriate pay rate for each shift and the number of hours worked in each shift.
This new feature of ezPaycheck 2013 is very popular among businesses such as security firms, temporary employment firms, contractors with multiple jobs going at the same time, and manufacturers," said Halfpricesoft.com founder Dr. Ge. Any business with multiple product lines or projects or rotating shifts can make use of this new feature while saving a great deal of time and money on payroll tasks.
Two other features added in 2012 have also contributed greatly to this years boost in sales. Like the multiple pay rate feature, flexible options for deductions and payment types were requested by many users of ezPaycheck. EzPaycheck 2013 lets users assign non-standard deductions to an employees paycheck, such as taxes unique to specific states or cities, like Californias SDI (state disability insurance) tax. Payment type options are useful for businesses that pay by the piece or by the job or who employ subcontractors and need to assign a payment type other than hourly or salary.
Small businesses will appreciate the unique features in the latest release of ezPaycheck payroll software:


Supports daily, weekly, biweekly, semimonthly and monthly payroll periods. Features report functions, print functions, and pay stub functions.
Easily calculates differential pay.
Prints miscellaneous checks as well as payroll calculation checks.
Prints payroll checks on blank computer checks or preprinted checks.
Automatically calculates Federal Withholding Tax, Social Security, Medicare Tax and Employer Unemployment Taxes.
Includes built-in tax tables for all 50 states and the District of Columbia.
Creates and maintains payrolls for multiple companies, and does it simultaneously.
Prints Tax Forms 940, 941, W-2 and W-3.
Supports multiple accounts at no additional charge.
Supports network access.
Priced at $ 89 for new customers ($ 59 for 2012 customers), ezPaycheck payroll software is affordable for any size business. To start the no obligation 30-day test drive today, please visit http://www.halfpricesoft.com/index.asp
About Halfpricesoft.com
Founded in 2003, Halfpricesoft.com has established itself as a leader in meeting and exceeding the software needs of small businesses in US. The softwares graphical interface guides customers step-by-step through setting up employee information, setting up tax options, calculating payroll – including calculation of federal, state and local taxes; deductions for Medicare, insurance and 401(k) plans; and printing paychecks & tax forms.
Find More Social Security Press Releases

Anaheim, California (PRWEB) July 25, 2013
The Law Offices of Zhou & Chini are announcing their new marketing campaign designed to make those in the Anaheim area aware of an emergency bankruptcy filing or stop wage garnishment services. The professional attorneys at Zhou & Chini have years of experience and can help Anaheim residents get through financially difficult times by filing for an emergency bankruptcy, and having wage garnishments stopped. Since 1999, Zhou & Chini have been effectively assisting Anaheim and other Southern California residents with tough legal situations. To find out more about California bankruptcy laws or to speak with someone from the law office the local website, http://bankruptcyattorneyorangecounty.org/bankruptcy-attorney-anaheim
Times are tough enough with a bad economy and many homes that still have not recovered from the 2007 crash. The firm works with clients that have a constant barrage of phone calls from bill collectors, and companies garnishing wages to help better their clients financial situation. Those experiencing such challenges in the Anaheim area can get financial relief by contacting the Law Offices of Zhou & Chini for professional legal assistance. The law firms recently launched marketing campaign seeks to make residents living in and around the Anaheim area that they can get quick relief from the burdens and oppressions of bill collectors by filing for emergency bankruptcy. Lenders or collectors trying to garnish the wages of Anaheim workers can also be stopped through the firms knowledgeable and experienced lawyers. To discover California bankruptcy exemptions and what they mean for local residents call the law firm directly here at 888-901-3440
Freedom from intense financial pressures may be quickly eliminated by filing for emergency bankruptcy. Debts can be wiped clean and extra money can be freed up through bankruptcy services offered by Zhou & Chini. Skilled in bankruptcy law, Zhou & Chini bankruptcy attorneys will provide Orange County residents with free situation assessment consultation to see whether Chapter 7, 11, or 13 bankruptcy are best. Once a particular bankruptcy is selected, the same lawyer will work with the client throughout the process as well as to ensure bill collectors stop harassing phone calls and other communications. Those having their wages garnished in Anaheim can have the process stopped through the expert lawyers of Zhou & Chini. After counseling with the client and within a short period of time, attorneys will work to have wage garnishments stopped so that money can once again flow into their clients life situations, easing financial burdens.The law office urges clients to first work with a home loan expert to determine if a refinance can be accomplished prior to filing for bankruptcy.
Anaheim residents affected by either traumatic financial burdens, or who have had their wages garnished by lenders and finance collectors, can contact the Law Offices of Zhou & Chini through their website, or by calling them at their toll free phone line of 888-862-3001. The bankruptcy attorneys want clients to know that each client receives expert representation that will stay with them throughout their case from beginning to end. Clients are never turned over to paralegal underlings, but have constant access to a professional attorney. The attorneys at the firm want individuals to know that California bankruptcy information is provided to their clients to help them navigate through the complicated rules and laws of filing for bankruptcy. The Law Offices of Zhou & Chini have been faithfully and effectively serving the Southern California area since their beginning in 1999. The attorneys at the office specialize in bankruptcy law and can help residents avoid foreclosures, and stop wage garnishments as well as cease frustrating collection calls. A no cost consultation is provided with a professional lawyer to determine the right path for each individual.
The Orange County lawyers use the best internet marketing professional to assist in law firm marketing to promote the message about the importance of speaking with a bankruptcy lawyer in Anaheim CA, if someone is considering filing. The firm continues its online presence by offering zero cost bankruptcy information on bankruptcy firms blog and social media pages. By using a local SEO company to promote California bankruptcy information, along with free consultations the firm hopes to attract more Anaheim residents looking for financial relief. To read more about the firms bankruptcy attorney Anaheim Facebook page visit, https://www.facebook.com/BankruptcyAttorneyAnaheim.
About the Firm: The Law Office of Zhou & Chini services the cities and counties of Southern California. Mr. Zhou is a graduate of UCLA and has been practicing law since 1999. Mr. Zhou has a wealth of experience in bankruptcy, civil litigation, family law, criminal law and unlawful detainer. Zhou and Chini Law Offices provide bankruptcy assistance to Orange County, Los Angeles, Orange County and San Diego residents.
Contact: Ron Chini

Website: info(at)bankruptcyattorneyorangecounty(dot)org

Phone: 888-901-3440
Question by Winchester 🙂 ™: if i lost my cell phone in america?
if i lost my cell in america and phoned the company to ask them to turn on my gps, they would ask for my name and a social number.
What is a social?
(obviously not from america!)
Best answer:
Answer by °× мs. §ℓiм §нα∂ч ×°
social = your social security number
if your old enough (over 18) you should carry this card yourself
that says "social security" on it with 9 digits..
(example) but it should look like this : 896 – 50 – 6142
thats a social.. hopefully you still have that card :]
ask your parent/gaurdian
Add your own answer in the comments!
Elderly Men Held in Dungeon Up to 10 Years for Social Security Checks (VIDEO)
Four elderly men being held in a "dungeon" garage were discovered in a North Houston home on Friday. Police believe the men were being held captive for their social security checks. Ages 79, 54, 74 and about 65, at least one of the men found had been …
Read more on Christian Post
Woman gets probation for collecting dead father's SS benefits
A Hazelwood woman who pleaded guilty to charges that she collected Social Security benefits meant for her father for more than two decades after he died has been placed on probation for five years. Roni Halsel, 56, pleaded guilty in April in federal …
Read more on WPXI Pittsburgh
88-year-old veteran claims pension, social security checks stolen
SAN ANTONIO — An 88-year-old veteran claims he was robbed of more than one-thousand dollars in pension and social security checks by a man allegedly pretending to sell subscriptions to the San Antonio Express-News. Alfredo Limon said he's already on …
Read more on KENS 5 TV
For 26 years after Mobile man's death, 341 in Social Security checks kept …
MOBILE, Alabama – When Willis Edward Johnson's father died in 1984, he tried informing the Social Security Administration and even attempted to close a bank account where the government deposited the retirement money. Except for a brief period in …
Read more on The Birmingham News – al.com (blog)
by
sunlightfoundation
Question by Tajudeen Bakare: "WEAK GROWTH HAS SOME QUESTIONING AUSTERITY,WHILE SLOWER GROWTH MEANS SLOWER DEBT REDUCTION".TRUE OR FALSE?
Best answer:
Answer by SDD
I guess that would be true. "Some" will question anything, and slower growth does mean that it will be harder to repay debt.
What do you think? Answer below!